KRNO 106.9 FM has been Northern Nevada's top-ranked station for more than 17 years in a row, dominating key listener groups, including Adults and Women 25-54. These women are the decision makers when it comes to buying cars, groceries, furniture, electronic goods and jewelry. KRNO 106.9 FM is also number #1 with at-work listening. The station plays an upbeat mix of "Today's Hits AND Yesterday's Favorites" from contemporary artists like Taylor Swift, Bruno Mars, Katy Perry, Ed Sheeran, P!nk and Maroon 5…plus the biggest artists from the 80s, 90s, and 2000s:  Bon Jovi, Prince, Stevie Nicks, Journey, Backstreet Boys; to name a few.
At 106.9 we specialize in just one thing: music that makes you FEEL GOOD! The Workday Kick-Off at 8:15 offers one-hour of nonstop music, followed by "The Most Music for Your Workday"!
106.9 KRNO from Sun up to Sundown
The Music Morning Show with Jeff – Weekdays 5:30 am to 10 am
Morning commuters start their day with Jeff Ryan, radio veteran who has been entertaining Northern Nevadans for more than two decades. Jeff also does major market voice over work, including movie trailers and national advertising campaigns, and he's the voice of Los Angeles International Airport.
Feel-Good Music…all day at work with Amy Foxx– 10 am to 2 pm
Amy has been with Reno Media Group for nearly 15 years and is excited to be playing your favorite hit music mid-days on More. Although not a native, Amy has been in the Reno-Sparks area for 18 years and loves the local shopping, eating and art scenes. She, along with her husband and 2 daughters, enjoy the year-round family activities that are unique to this amazing area.
Delilah…..Love Someone Tonight With Delilah – 7 pm to Midnight
The most listened-to woman in radio has been hosting 106.9's evening show for more than 15 years. She delights listeners at night with love songs and comforting conversation.
Enjoy "Feel-Good Music" with our weekday regulars Jeff, Jen and Delilah.
—
"Insights" It's a Public Affair!
Insights is a locally produced public affairs radio show that has been informing Northern Nevada for over 8 years.
Topics
We interview newsmakers and experts on topics of current interest. From business, education and environment, to land use planning, politics, science and technology. If it effects "your health, your heart or your pocketbook" we do our best to provide the information in an engaging way.
Schedule
Insights is broadcast Sundays on five Reno Media Group radio stations between 6a-7a.
KRNO: Sunny 106.9 FM
KLCA: Alice 96.5 FM
KODS: The River 103.7 FM
KOLC: Ten Country 97.3FM
HD2: Swag 104.9 FM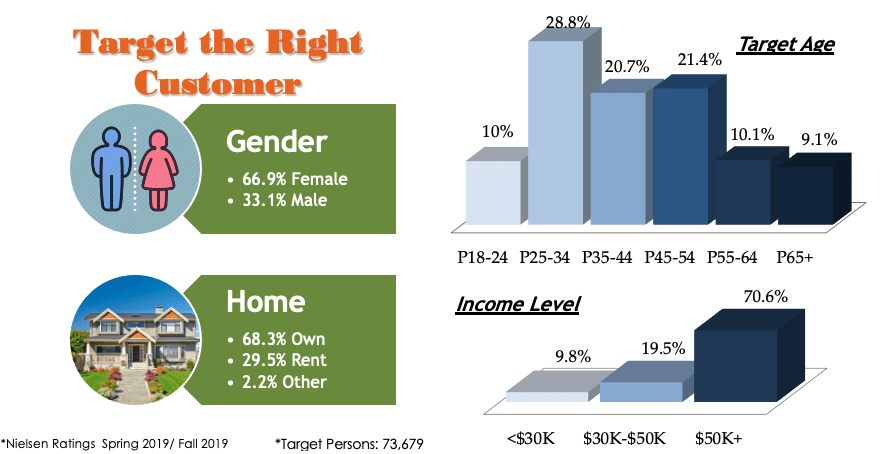 Coverage Map: